King's Daughters Child Development Center Creative Arts Summer Day Camp 2023
Please review all details for camp on this page. Registration form is at the end.

**For campers entering 1st-5th grades** (must have completed kindergarten)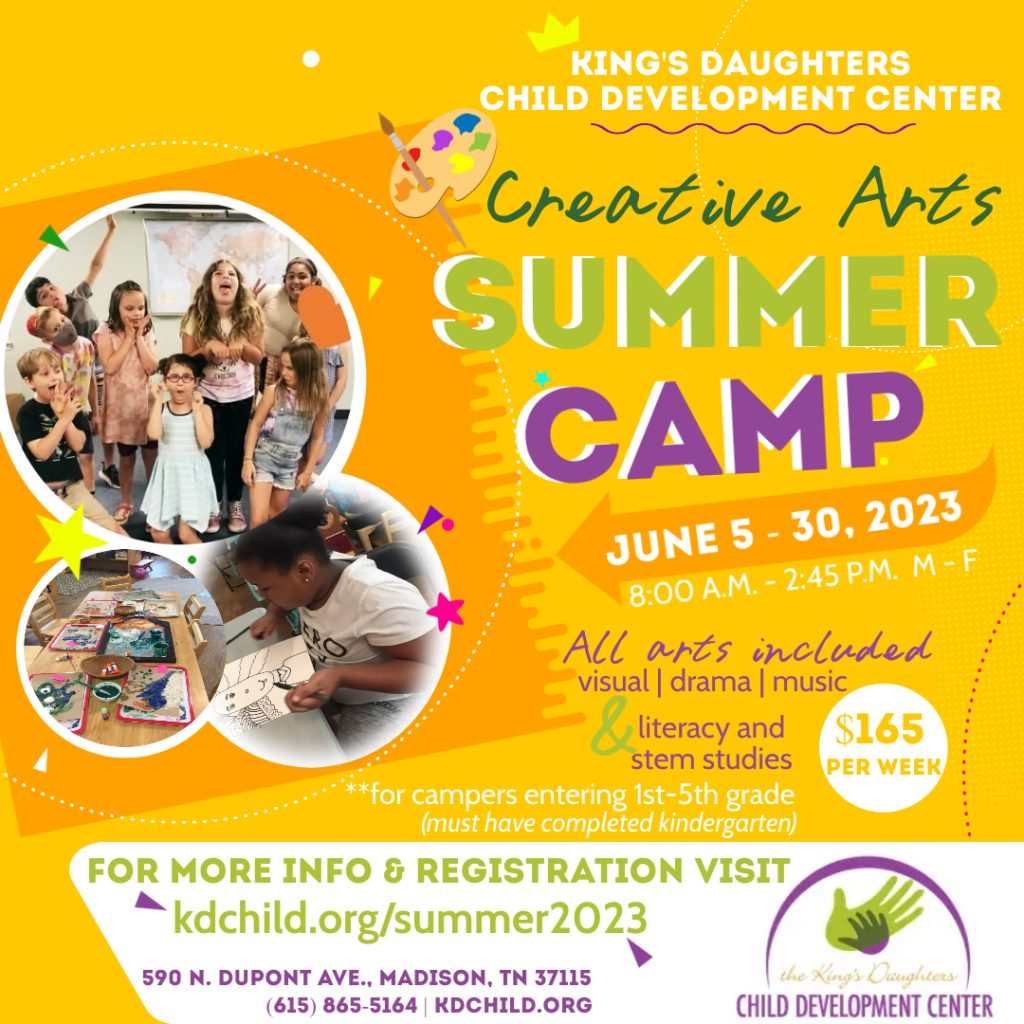 June 5 – June 30, 2023
Monday – Friday
8:00 A.M. – 2:45 P.M.
Closed Monday, June 19 in recognition of Juneteenth
We are not licensed for before or after care for summer camp participants. Please be on time to drop-off and pick-up your child.
Late fees will be applied.
Join King's Daughters Child Development Center for A Season of Legendary Heroes
What is a legend? How are they made? These will be the guiding questions we seek to answer this summer. Through discovery, research, experiments, creativity, and play, we will examine real historical figures – as well as fictional ones – and how these stories have been turned into lasting legends which have survived the ages.
Week 1: Medieval Quests: Noble Knights and Dashing Dames
Week 2: Icons of the Emerald Isle: Irish Legends and Heroes
Week 3: American Dreams: Legends and Heroes of North American Folklore
Week 4: Shadow of the Sphynx: Egyptian Heroes and Mythology