Parliamentarian: Millie Grammer
Frank Ballard
Dr. Elizabeth Pierce
Elceria Skipper
Emily Humphreys
Jeanne McGehee
Phil Sweeney
Chairperson: Jennifer Hall
Treasurer: Dr. Denise Pridemore
Executive Director: Candyee Goode (Non-Voting)
---
Candyee Goode – Executive Director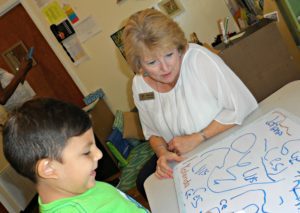 Candyee joined King's Daughters as Executive Director in July of 2005. Prior to joining King's Daughters in this capacity, Candyee's work experience included being an early childhood specialist for The Center of Excellence at Tennessee State University, serving as Program Director of Minds in Motion Day School, and teaching pre-school at The King's Daughters Day Home (known today as King's Daughters Child Development Center). Candyee is married to Richard Goode, a professor at Lipscomb University. Candyee and Richard have two children, Anastasia and Mary Elisabeth. Candyee holds a BS degree in Elementary Education and a minor in Distributive Math/Science from Lipscomb University.
---
Alice Wells – Curriculum/Accreditation Coordinator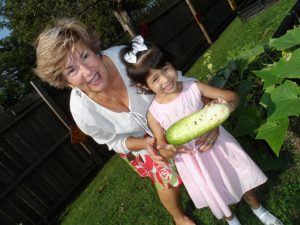 Alice began work as the curriculum coordinator for King's Daughters in September 2002. Alice is a retired Metro Nashville teacher who taught in the elementary grades for 34 years. Alice holds a BS degree from Lipscomb College and a Master's Degree from MTSU. She is married to Larry Wells, a retired Metro Nashville Principal. Alice and Larry have a daughter, Patricia, and a granddaughter, Grace Wells. Patricia is an Acute Care Nurse Practitioner. She is employed at St. Thomas Midtown Hospital in the Cardiac Thoracic and Lung Department.  She and her husband, Will, live in Nashville, TN.
---
Rhonda Neal Trumbo – Instructional Coach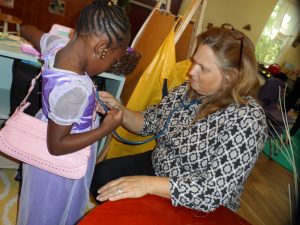 Rhonda has over 25 years in various roles affiliated with education, early childhood education, literacy, and program development.  She graduated with a BA from Loyola University and is working on her post-graduate degree in curriculum and instruction.  She has a great amount of experience working with community partners as well as facilitating workshops and literacy initiatives. She has been married to Jim Trumbo for over 4 years and they have 7 adult children and 3 grandchildren in their combined family.
---
Millie Grammer – Development Assistant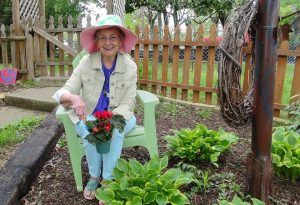 Mildred (Millie) Grammer joined the King's Daughters in the Summer of 2009 as Development Assistant. Her career has spanned 26 years as Credit Manager for Odom's Tennessee Pride Sausage, Inc. and 18 years as Office Manager for Martin & Company Advertising. Millie has an Associate degree in Business Administration from Volunteer State Community College and a BBA in Business Administration from TSU. She has a major in accounting and a minor in Management. She and husband, Del Grammer, were married 62 years at the time of his passing in January 2013.  She had two sons, two grandsons, and three great-grand children (two of whom have graduated from KDCDC and one attending now!). Millie is a member of City Road Chapel United Methodist Church where she teaches adult Sunday school classes and serves as Chair of the finance committee.  Her hobbies are reading mystery books and gardening.
---
Lee Earls – Associate Director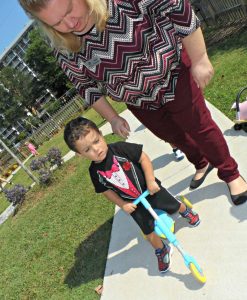 Lee joined King's Daughters in 2014. She has spent the last 20 years in the field of early education. Those years included six years as an infant teacher and 14 years as a lead teacher in a classroom, operating a home-based child care center, and being an Assistant Director. She has a CDA in child care and is enrolled at Nashville State working on her AAS degree. Lee has a daughter who lives in Memphis, TN.
---
Amanda White – Administrative Assistant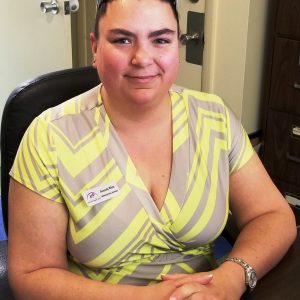 Amanda grew up in a small town in North East PA called Hazleton.  She moved to Nashville two weeks after graduating high school to attend Nashville Auto Diesel College. She and her husband were pen-pals online before they met in person in July of 2001. They married April 11, 2003. She found her passion to teach children when her niece, Kaitlyn, was born in 2005.  She started her education journey at Trevecca Nazarene University with her major in Early Childhood Education while she was working as a custodian.  She then transferred to Volunteer State Community College where she received her Associate of Applied Sciences in Early Childhood Education and is currently pursuing her Bachelor of applied Sciences in Early Childhood Education at MTSU. Her hobbies include building with Legos, swimming, watching crime drama shows, and of course hanging out with her husband and their four cats.  She has worked in child care for the past six and loves working at KDCDC.
---
Jamie Bacus – Co-Investigator, Researchers I
Jamie was born in Wisconsin but has lived in Tennessee since she was three years old. She graduated from Volunteer State Community College in 2008 with her associate's degree in Early Childhood Education and went on to graduate from Ashford University in 2012 with her bachelor's degree in Early Childhood education. Jamie has worked in childcare, mainly with the toddler age group but has also with infants, two-, three-, and four-year-old children, since 2005. She married in 2012 and is blessed with a one-year-old daughter named Ariella. Jamie says "Ariella is my whole world." She is glad she joined KDCDC and enjoys being a part of the team.
---
 Susan Vanarsdal– Co-Investigator, Researchers I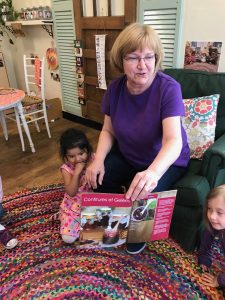 Sue joined King's Daughters after relocating from Saginaw, Michigan.  She brings with her over twelve years of experience working in early childhood education.  Originally from Long Island, New York, Sue lived in seven states before settling down in Madison, TN.  She and her husband, Al, moved here to join thier children, Sarah and Mark who live in Nashville.  In her spare time, Sue enjoys bicycle riding, reading and arts and crafts.
---
 Anne Hiatt– Co-Investigator, Young Explorers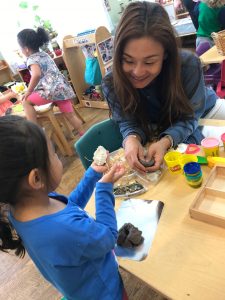 Anne has had a passion for teaching from an early age. She has over 20 years of experience teaching children of varying ages and has experience in the public-school system. She was specifically trained in the Reggio Emilia Curriculum at St. John's Episcopal Preschool in Washington, DC. Anne has a bachelor's degree in Art and utilizes her background in the classroom to inspire her students' creativity. She believes all children deserve to have a loving and safe educational environment to learn, grow, and play. Anne's personal philosophy is that children learn through their play and innocent curiosity. Anne has been married for 24 years and has two children. In her spare time, she enjoys spending time with family, being near the water, practicing yoga, and travelling the world.
---
Shannon Ramsey – Co-Investigator, Young Explorers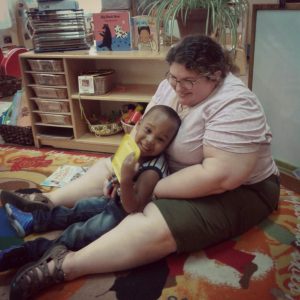 Shannon has always enjoyed learning, teaching, and caring for others. She earned her associate degree in Early Childhood Education from Roane State Community College while working in childcare centers and taking care of the elderly as a CNA. She went on to earn her Bachelors Degree in Child and Family Studies from the University of Tennessee at Chattanooga. Shannon then earned a second Bachelors Degree in Elementary Education K-6. She recently moved to Nashville  and joined KDCDC. She  married in September of 2016. Her goal as a teacher is to create a nurturing, happy, playful learning environment for children. She hopes to pass along her love for music, art, nature, reading and learning to all of her students.
---
Yolanda Drake – Co-Investigator, Investigators
Yolanda was born and raised in Nashville. She has three sons (that she is very proud of) and three grandchildren. She attended Hillsboro High school and, when her children were older, she attended Aquinas Primetime College and majored in Business Management Administration. She also taught Sunday school for four years at Praise God Ministries Learning Center. She taught preschool for five years at A Little Bit of Heaven and during this period of time she discovered her passion for teaching children. She has just joined KDCDC as a PreK teacher. Yolanda says one of her gifts is challenging the children through creative thinking. She loves to observe the field of interest that each child has and incorporate their ideas into a fun learning center.
---
Amy Fryer– Co-Investigator, Investigators
Amy began working at KDCDC in July of 2010. She has worked with children in some capacity for the last nine years.  She graduated from Union University with a major in Psychology and Christian Studies. She enjoys being a part of the process of helping children learn.  She has been married for four years and has two children. Her favorite thing to do is spend time with her family.
---
Rose Mary Sterrenberg – Co-Investigator – Sprouts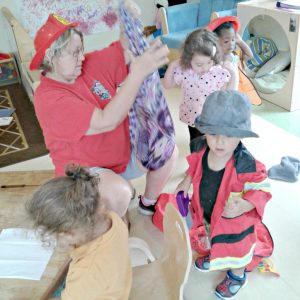 Originally from Wisconsin, Rose Mary moved to Hendersonville 27 years ago. She holds a B.A. degree in Social Work from Carthage College and loves watching children grow and learn new things.  Rose Mary has four daughters: Jamie, Kristin, Lindsey, and Meghan; three son-in-laws: Chaz, Chris, and Robert; three granddaughters: Chloe, Layla, and Ariella; and a grandson on the way! She also has two cats: Tiger and Tinkerbell.
---
Melinda Brown – Co-Investigator, Sprouts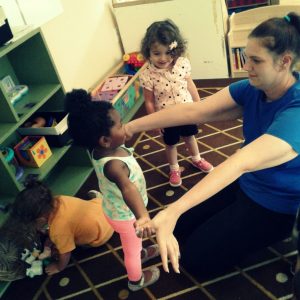 Melinda, was born in Nashville and has lived in Madison for most of her life. She graduated from Pioneer Christian Academy in 2008 and started working in child care in 2014.  She joined KDCDC in early 2016 and she is currently working toward her Certificate as Child Development Associate. Melinda has a five year old daughter.
---
Angie Shirley – Co-Investigator – Seedlings II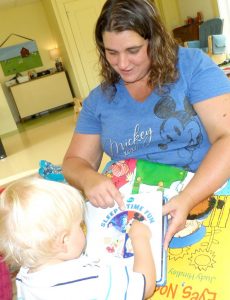 Originally from Ohio, Angie graduated from Hunters Lane High School and holds a certificate for the School Nutrition Association. She says she loves working with children and making them smile. She has two teenage children with her husband, Daniel: Daniel II and Cheyenne.
---
Ana Pineda – Co-Investigator – Seedlings II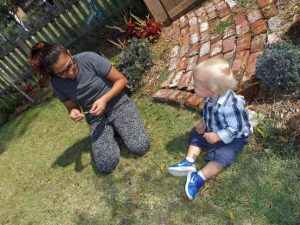 Nashville has been Ana's hometown for ten years. She graduated high school from The Academic of Opry Mills and is working on a Technical Certificate for Early Child Education at Vol-State Community College. Once it's complete, Ana intends to seek an Associate Degree.  Her favorite time during the day at the center is during the morning music time because "the kids and I have a great time together. We sing, we dance, we laugh, and it's very nice to see the children happy." She is a wife and mother to two little girls aged 3 and 4 years old.
---
Jonda Earls – Co-Investigator, Seedlings I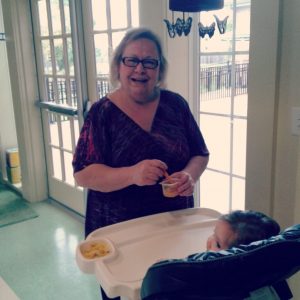 Jonda is the oldest of five children. She has two sons, Randy and Ryan, and a stepdaughter, Lee. She also has three beautiful grandchildren, Aaliyan, Jasmine, and David. She loves to cook, give hugs, and spend time with her mother finding good deals at all the Goodwill Stores. She is a "people person" and loves everybody.
---
Shantelle Goodman – Co-Investigator, Seedlings I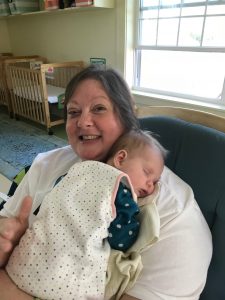 Shantelle moved to Nashville with her family in 1982. She attended David Lipscomb High School and Freed- Hardeman University, majoring in Elementary Education and minoring in Social Work. Later, she received her technical certificate in Early Childhood Education from Nashville State Community College. She LOVES working with babies! She not only loves teaching babies, but also helping to form the people they will become. She loves the mission of King's Daughters and what the center stands for as she considers her job a ministry and hopes to be salt and light to all those around her.
---
Bianca Morton-Hughes – Chef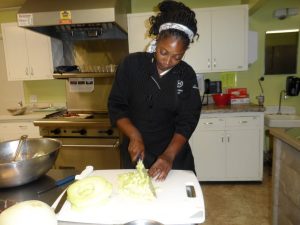 Bianca loves cooking for people and graduated from MLK Magnet and the Art Institute of Atlanta. Prior to taking the Chef position at King's Daughters, she was a corporate chef in Atlanta, she managed various hotels and the convention center in Nashville, and was a Culinary Arts Instructor with MNPS. She has been married for three years and has four children.
---
Greysi Rhumbos– Floater, all classrooms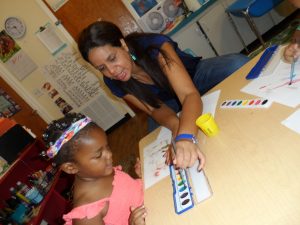 Greysi is a native Venezuelan and mother of a five year old. She's been on the King's Daughters' team for a few months and brings her passion and love for young children every day. She loves her job as says she loves "helping others, feeling useful, learning each day. My role in KDCDC allows me to have interaction with all groups.  The best teachers are the children, from them we can learn day to day." Greysi studied in Venezuela to be a Systems Engineer and graduated with a Masters in Project Management.
---
Victoria Haileselassie – Floater, LOCC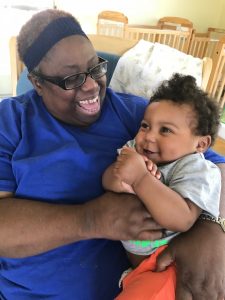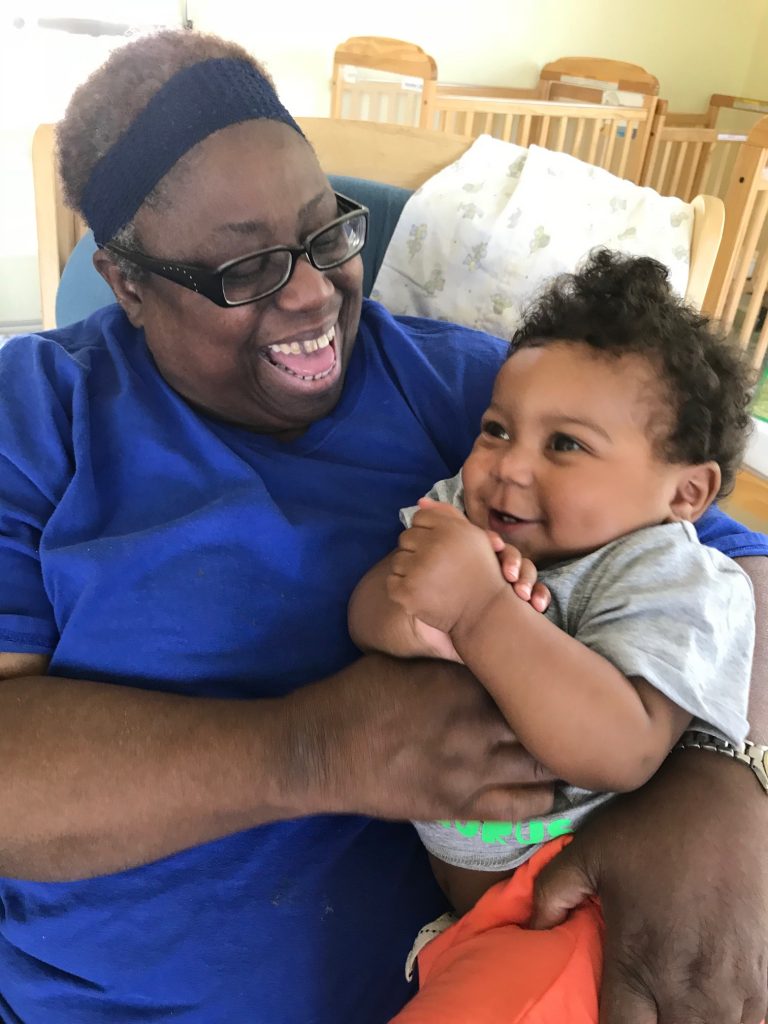 Victoria graduated from Tennessee State University 1983 with a Major in Sociology and a Minor in Music Education and Gerontology. In 2005 she received her Master in Curriculum & Instruction. Then in 2010 she received a Master in Special Education. She has had many years of experience with children in K-12 grades. She taught at R.T. Fisher Alernative School in Sumner County in 2005-2007. She taught at Hunter's Lane High School as a Life Skill Teacher from 2007-2010. Her last occupation before coming to King's Daughters was as a mental health counselor at Skyline Madison Psychiatric Hospital from 2012-2017. We are very fortunate to have Victoria on our staff. She says"this is a great place to work because I love little children and we have a very diverse and talented staff."
---
Mary Goode – University Student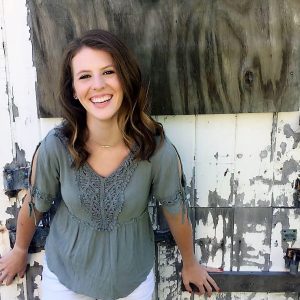 Mary is a senior at Harding University in Searcy, AR.  She is a floater and substitute during school breaks. She is a native Nashvillian, and she comes from a family of educators. She attended King's Daughters when she was two years old in the classroom that is now known as "Young Explorers."
---
Anais Wolfe-Mazeres – University Student
Anais is a senior at The University of Tennessee, majoring in Psychology.  She is a floater and substitute during school breaks. She says that "one of my favorite times of day at King's Daughters is when I first get to work in the morning. The kids are running around on the playground and I open the door and all of a sudden a bunch of kids come running to me screaming 'Ms. Anais, I missed you!'"