Chairperson: Frank Ballard
Vice Chairperson: Pending
Secretary: Jeanne McGehee
 Executive Director: Rhonda Trumbo (Non-Voting)

Parliamentarian: Callie Hendrickson (Non-Voting)
Laura Knotts
Dr. Elizabeth Pierce
Sarah Beth Paul
Erica Adair
Andrea Waters
Erika Rohan

Phil Sweeney
---
Rhonda Neal Trumbo – Executive Director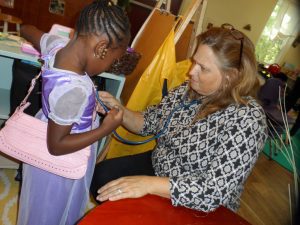 Ms. Rhonda (or as she likes to be called, Ms. Rho) has over 25 years in various roles affiliated with education, early childhood education, literacy, and program development.  She graduated with a BA from Loyola University and is working on her post-graduate degree in curriculum and instruction.  She has a great amount of experience working with community partners as well as facilitating workshops and literacy initiatives. She has been married to Jim Trumbo for over 4 years and they have 7 adult children and 3 grandchildren in their combined family. Ms. Rho was made Executive Director in August 2018.
---
Lee Earls – Associate Director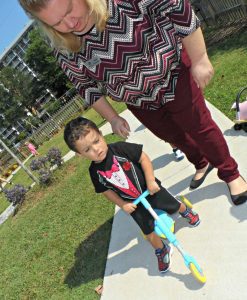 Ms. Lee joined King's Daughters in 2014. She has spent the last 20 years in the field of early education. Those years included six years as an infant teacher and 14 years as a lead teacher in a classroom, operating a home-based child care center, and being an Assistant Director. She has a CDA in child care. Ms. Lee is passionate about her work and does whatever she can to help the children and families she serves. When she isn't working, she loves to spend time with her daughter.
---
Amy Fryer – Instructional Coach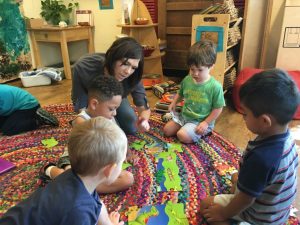 Ms. Amy began working at KDCDC in July of 2010. She has worked with children in some capacity for several years and enjoys every minute of it.  She graduated from Union University with a major in Psychology and Christian Studies. She enjoys being a part of the process of helping children learn.  She is happily married and has two wonderful children. Her favorite thing to do is spend time with her family. Ms. Amy officially  became United Way Instructional Coach for King's Daughters on August 31st, 2018.
---
Jonda Earls – Administrative & Classroom Support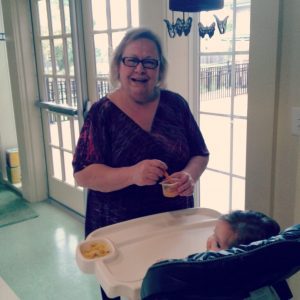 Ms. Jonda is the oldest of five children. She has two sons, Randy and Ryan, and a stepdaughter, Lee. She also has three beautiful grandchildren. She loves to cook, give hugs, and spend time with her mother finding good deals at all the Goodwill Stores. She is a "people person" and loves everyone.
---
Erin Hall
– Grants Manager and Enrichment Educator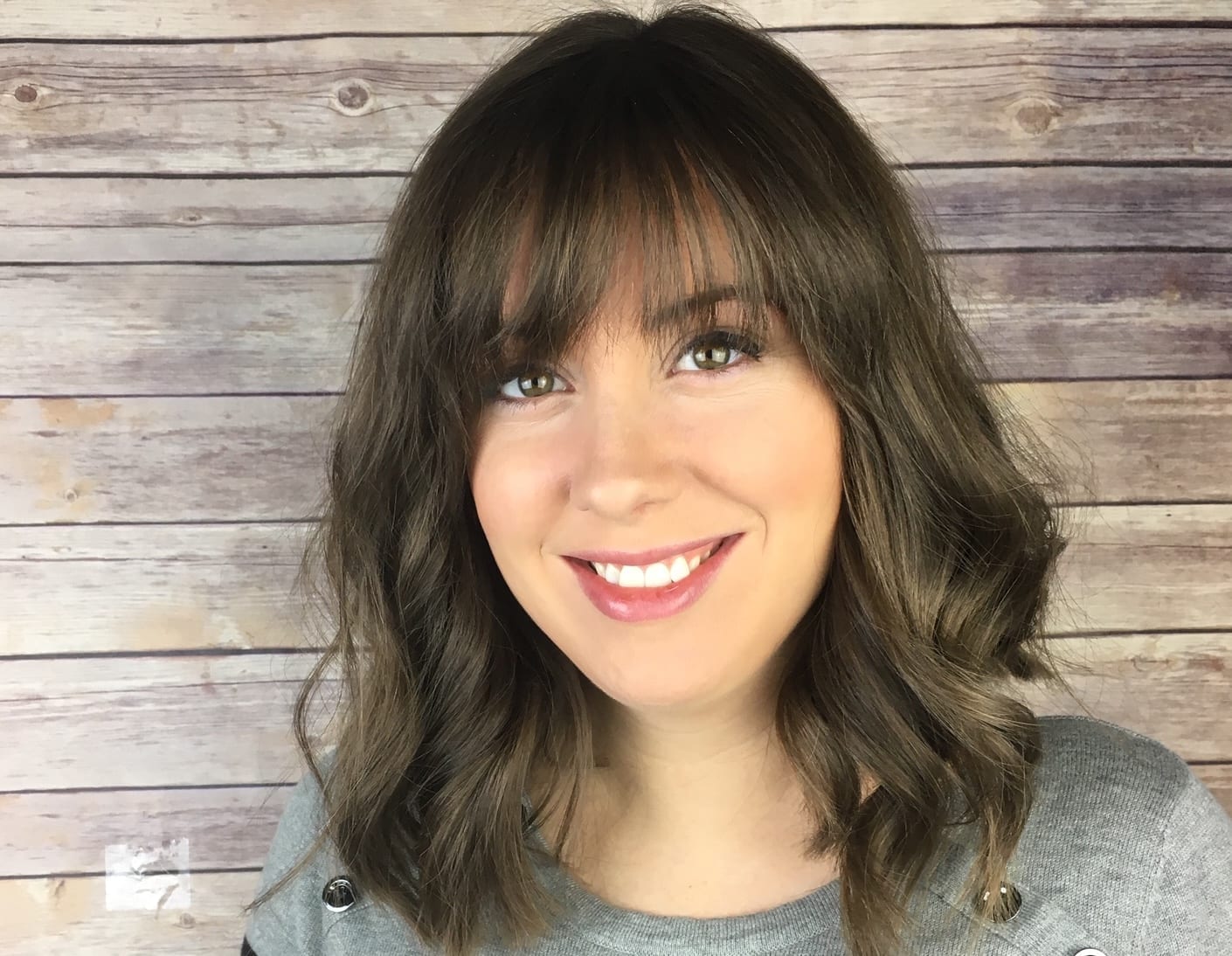 Ms. Erin studied Music and Youth Ministry at Belmont University, graduating in 2007. She has several years of child care experience and 10 years of non-profit experience, with an emphasis on grant writing in the past 5 years. Ms. Erin and her husband live in Hendersonville with their two small children and their one small Yorkie. They enjoy cooking family meals together and getting outdoors as much as possible. Ms. Erin's favorite thing about King's Daughters is that it feels like a family.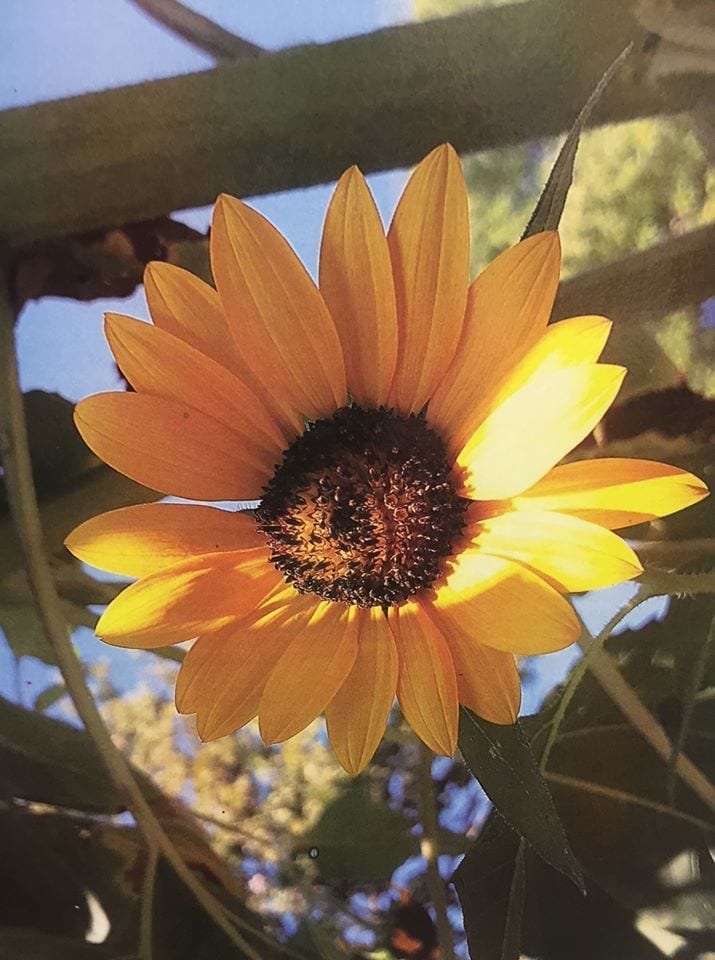 Photo + bio are coming soon!
---
Rose Mary Sterrenberg –
Seedlings I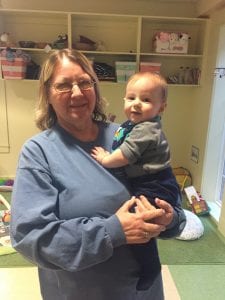 Ms. Rose Mary started working in childcare over 37 years ago. She holds a B.A. in Social Work from Carthage College and has worked with all ages including driving kids to and from school in a mini school bus and as an Assistant Director. She has four daughters, three son in laws, four grandchildren, and two cats: Tiger and Tinkerbell.  She loves watching children grow and learn new things. Her hobbies include sewing, quilting, (just about any craft!), reading, Titans football, Nascar, hiking the outdoors and spending time with her family.
---
Trinia Sadler 
– Seedlings I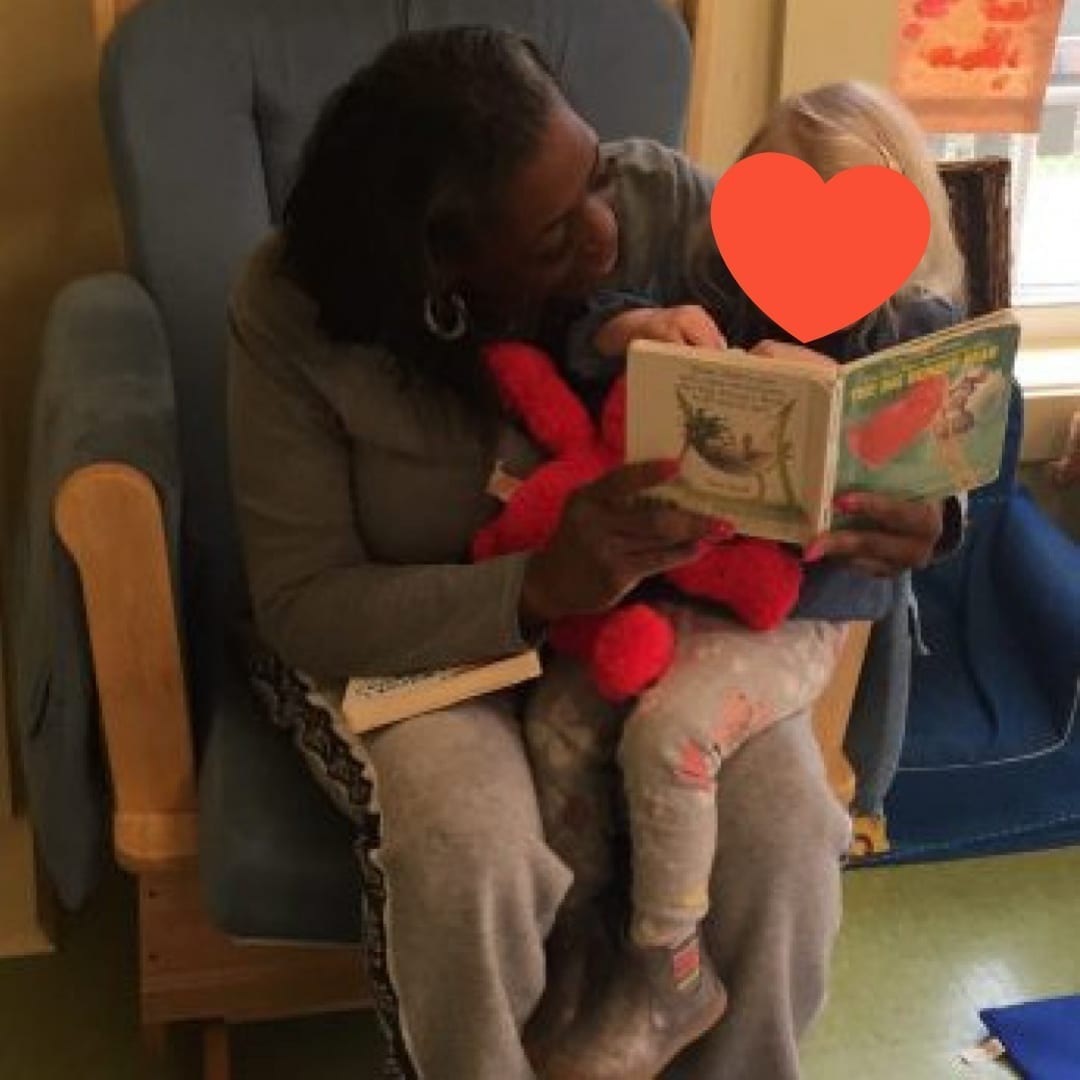 Ms. Trinia has lived in Nashville all her life and is a proud graduate of Pearl High School. She attended Nashville State Technical College for Early Childhood Learning and earned her Child Development Certificate. She is a mother of two and loves being an advocate for each child at King's Daughters through teaching and giving love to the little ones who come through our doors.
---
Angela Shirley – Seedlings II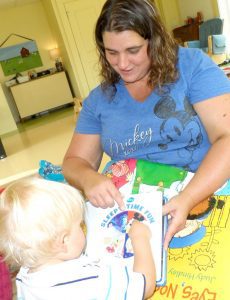 Originally from Ohio, Ms. Angie graduated from Hunters Lane High School and holds a certificate from the School Nutrition Association. She says she loves working with children and making them smile. She has two children with her husband, Daniel: Daniel II and Cheyenne.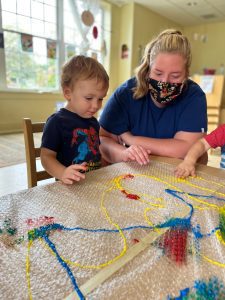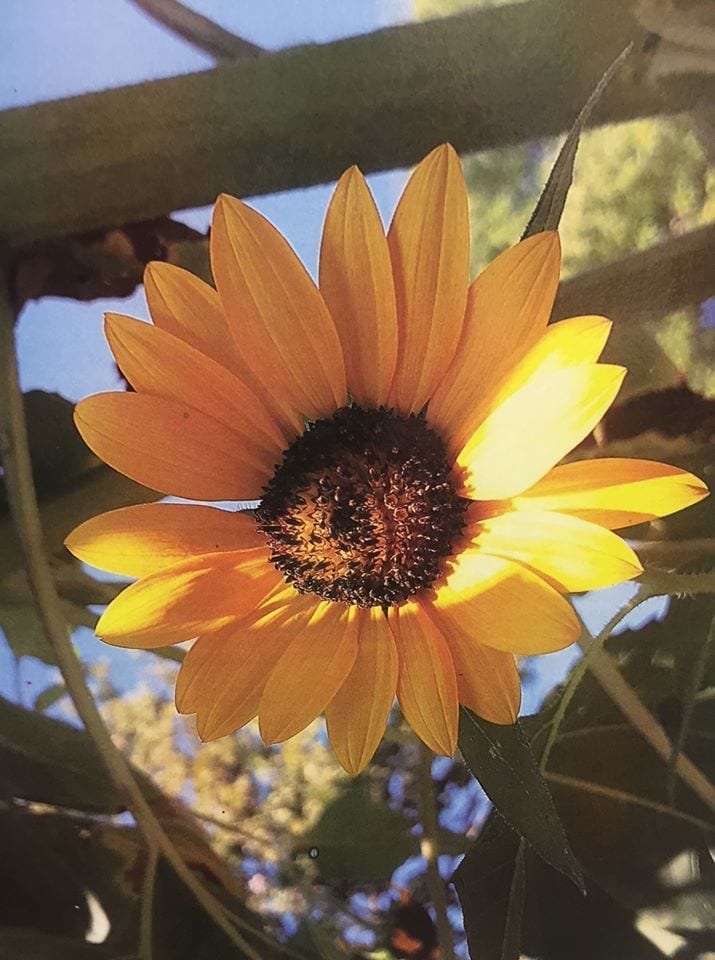 ---
Devi Garrett
– Young Explorers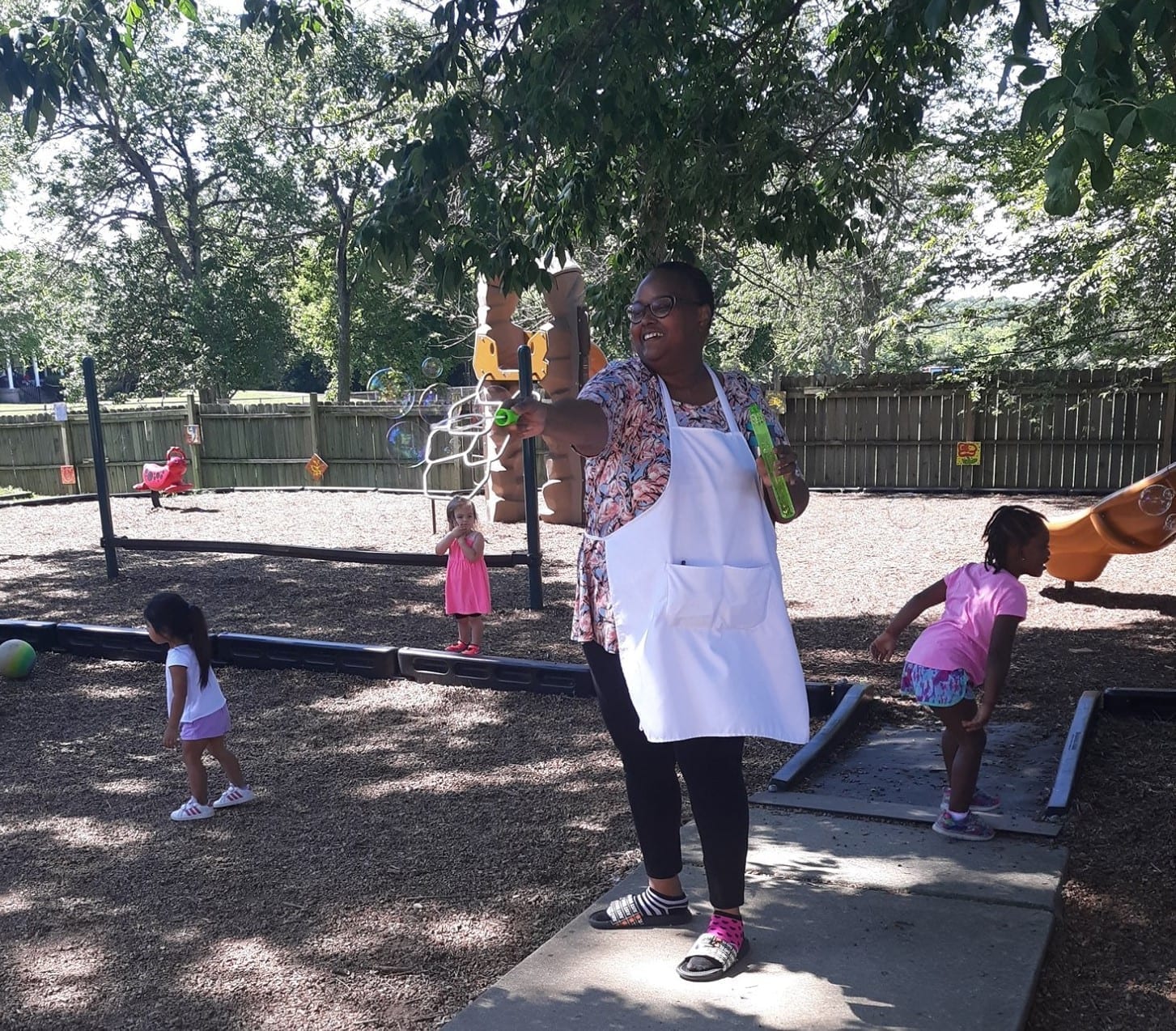 Ms. Devi works with our Young Explorers. Her compassion for each child inspires us every day. We are so grateful for the joy she brings to our center and the care she takes to provide her students with the highest quality experience here at King's Daughters.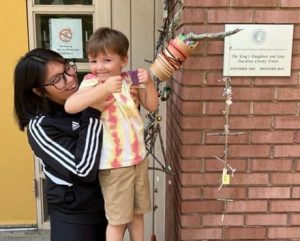 ---
Cheyenne Shirley
– Investigators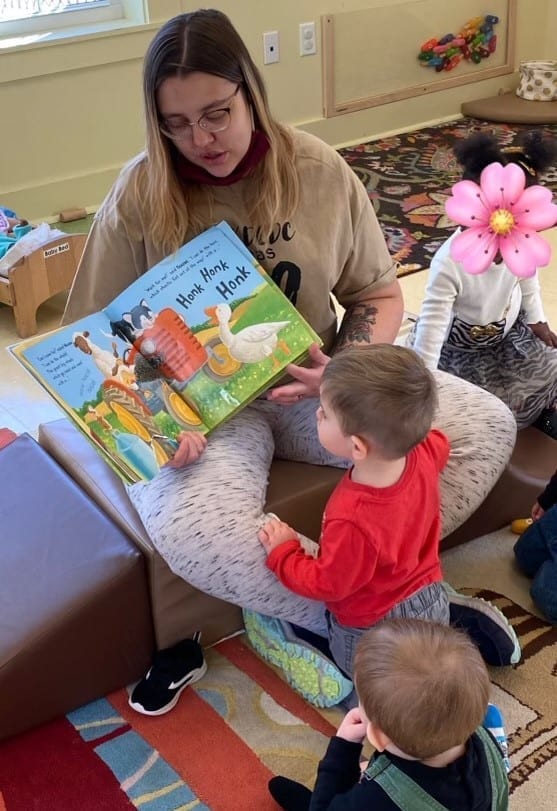 Ms. Cheyenne began part-time here at KDCDC, filling in when necessary while she was in school. She is now officially a full-time member of our team and we are thrilled! She has spent time really learning each classroom and all of our infants and toddlers, and now is a teacher for our Investigators class. The excitement and energy she brings each day is infectious for us all. The children love spending time with Ms. Cheyenne, especially when she reads books with them and plays with them!
---
 Darren Fluellen
– Investigators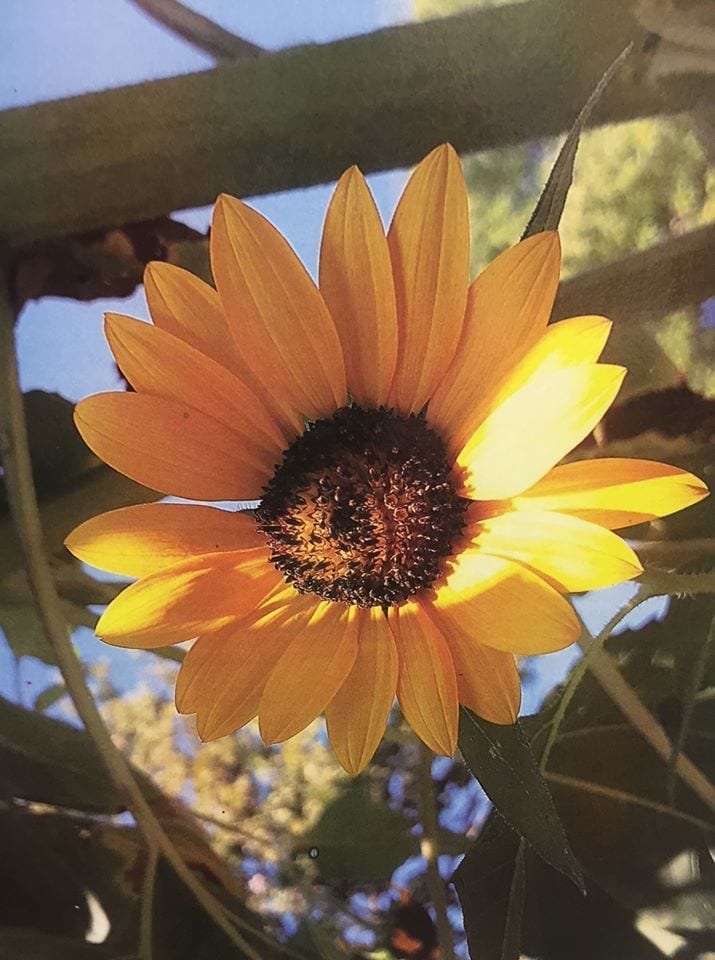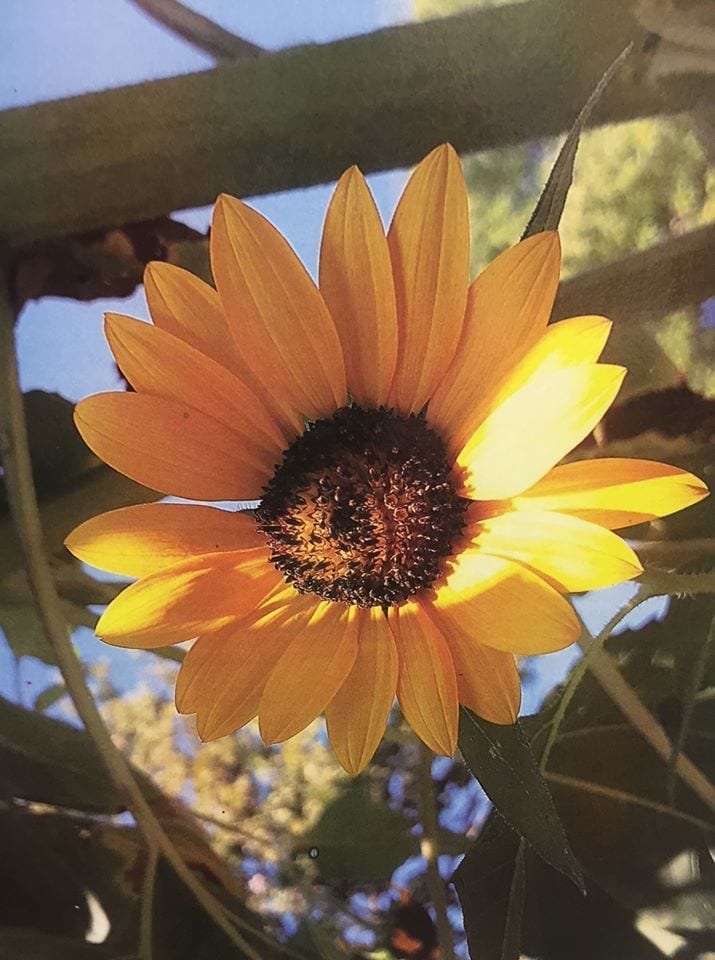 ---
Susan VanArsdal
– Floater / Volunteer Gardener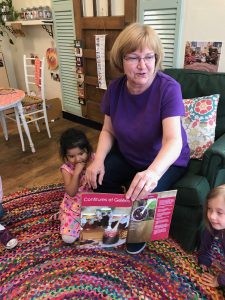 Ms. Susan (known to the students and staff here as Ms. Sue) worked as a teacher in our Researchers classroom for quite some time. While we miss her as part of our daily routine here at KDCDC, we are thrilled she is staying on the team as a Sub for our KD building! She is a very skilled instructor and works hard to ensure each child is safe, loved and soaking in as much knowledge as they can. Our students love spending time with Ms. Sue, and they especially love her storytelling abilities (we all do)!
---
Sharon Collins
– LOCC Sub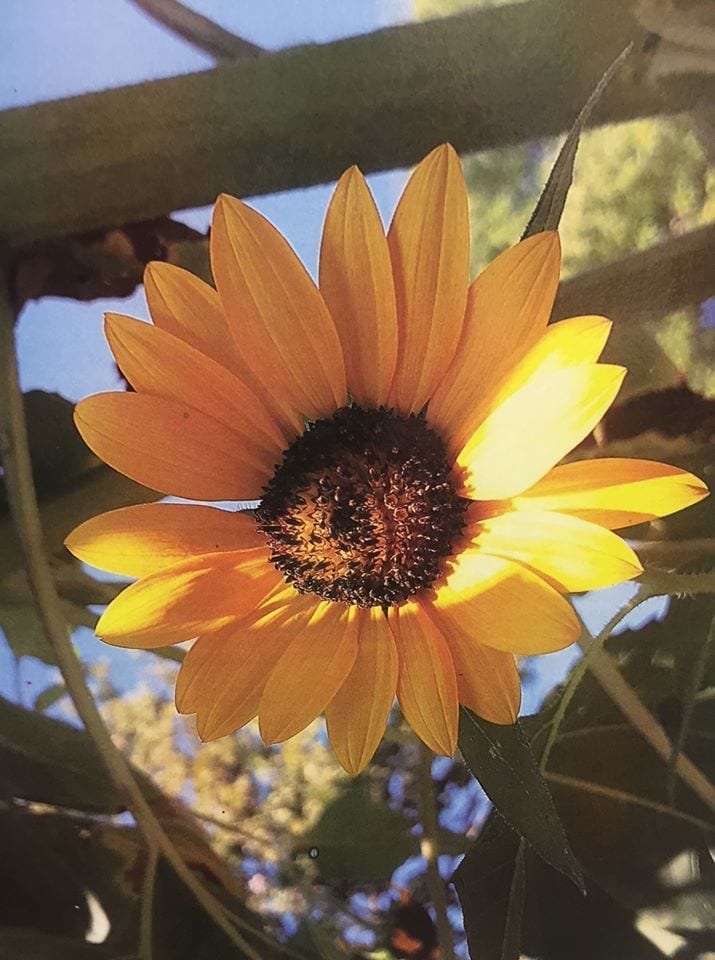 Ms. Sharon has been part of the KDCDC family for almost two years now. She is ready and willing to assist whenever we need her to fill in with our infants/toddlers. She goes above and beyond to ensure all children are loved and care for, and that our facility is a clean, welcoming environment for everyone. We are so thankful for all of her hard work!
---
Millie Grammer – Development Assistant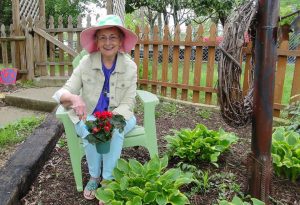 Millie Grammer, a most precious soul and friend to all, was a beloved member of the King's Daughters family. While she is no longer with us, we want to always remember her and honor the extraordinary acts of service she devoted to us here at KDCDC and the Madison Community as a whole. She continued to serve the children of our center up to her passing, so we feel it is only right to keep her place on our Staff Members page. We will cherish her forever!
—
Mildred (Millie) Grammer joined the King's Daughters in the Summer of 2009 as Development Assistant. Her career has spanned 26 years as Credit Manager for Odom's Tennessee Pride Sausage, Inc. and 18 years as Office Manager for Martin & Company Advertising. Millie has an Associate degree in Business Administration from Volunteer State Community College and a BBA in Business Administration from TSU. She has a major in accounting and a minor in Management. She and husband, Del Grammer, were married 62 years at the time of his passing in January 2013.  She had two sons, two grandsons, and four great-grand children (three of whom have graduated from KDCDC). Millie is a member of City Road Chapel United Methodist Church where she teaches adult Sunday school classes and serves as Chair of the finance committee.  Her hobbies are reading mystery books and gardening.