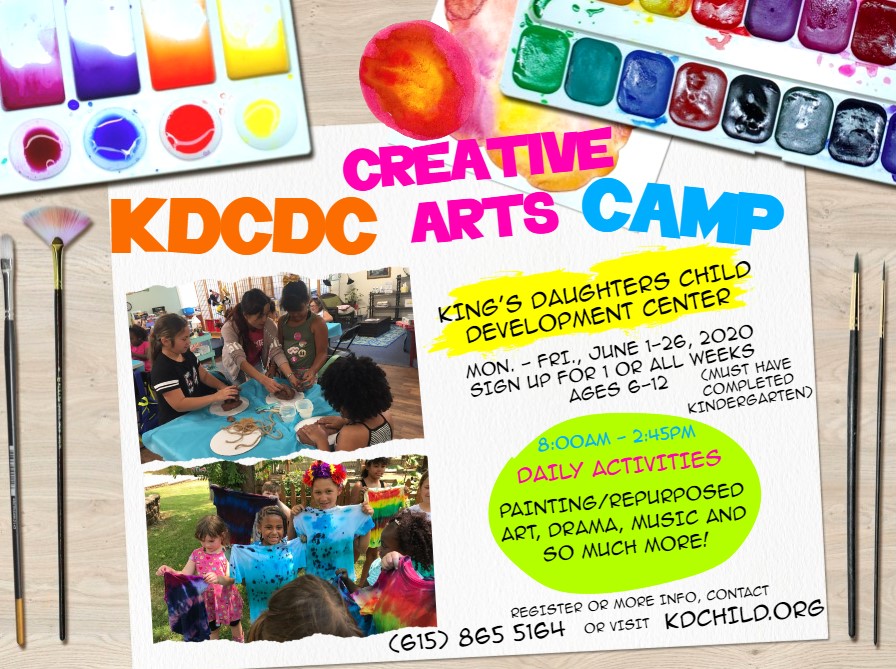 Tuition Information:
PLEASE NOTE: There is a $25.00 registration fee per child. This fee must be paid in order to reserve a spot for your child.
$550.00 (

per child

) must be paid in full by May 15th for all 4 weeks of camp
OR, $150.00 (

per child

) each week – Payment for your child's first week of camp is due May 15th with following payments due every Friday of camp, starting June 5th.
Payments can be made by check or money order and brought in or mailed to KDCDC at 590 North Dupont Ave., Madison, TN 37115. You may also pay by debit/credit card in our office (there will be a 2.25% processing fee).
Drop off: 8:00AM | Pick up: 2:45PM (late fees will be accessed)
PLEASE DO NOT DROP OFF YOUR CHILD EARLIER THAN 8:00AM, AND PLEASE BE ON TIME FOR PICK UP. WE ARE NOT LICENSED FOR BEFORE OR AFTERCARE FOR CAMP PARTICIPANTS. THANK YOU!
Fill out the registration form below or contact Callie at callie@kdchild.org for a PDF version to fill in and mail to KDCDC at the address above. Thank you!