Wow, what an incredible summer we've had here at King's Daughters!

As you'll see in the photos showcased here, our children have had a blast this summer, taking part in all sorts of engaging learning activities while also staying cool with some frozen treats and water play. It has truly been great fun for all of us here at the center and we are so thankful to everyone who made it all possible.
For those of you who may not know, our mission here at King's Daughters is in service and faith, we nurture children in an engaging learning community, regardless of income. Excellence, in all that is done, is something that we strive for everyday.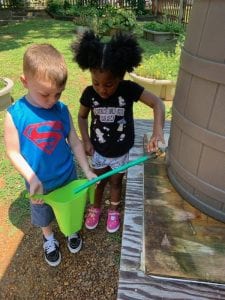 In short, our heart is for serving the children, their families and the community in every way that we possibly can.
One way we'd like to do that is by introducing regular blog posts that inform,educate and inspire. Who better to inspire you than these precious little ones?
Stay tuned in the coming weeks as we roll out blogs discussing potty training, going back to school, process art and more!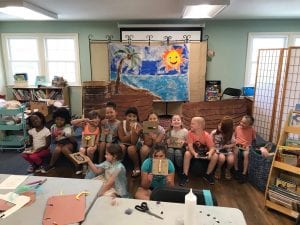 And, don't forget, we will be hosting monthly Parent Cafes –
You don't want to miss them!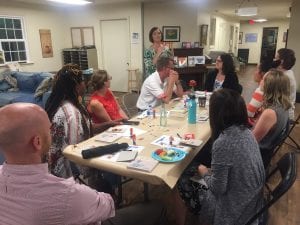 Our first Parent Cafe discussed the Conscious Discipline philosophy, something we use here at the center. Conscious Discipline teaches us how to handle our emotions and turn challenging moments into teachable moments. Thank you to our Instructional Coach, Amy Fryer, for sharing her knowledge and insight!
Be sure to check out our calendar to keep up with
upcoming Parent Cafe dates!