Our programs are AWESOME and they are AFFORDABLE. Did you know that we charge our weekly fees on a sliding scale so that a families' income, or lack of it, does not preclude them from enrolling their children in our awesome, child-led, and inquiry-based programs? We make up the difference in the cost care through fundraisers, federal support, grants from organizations and corporate donations, and gifts from local community members like you because every child deserves an awesome early childhood experience! 
Oct 4: Always something cool going on at King's Daughters. We are participating in an International Postcard Exchange with other preschools. Today, we mailed off pictures and cards to Canada, New York and Portugal. We have received packages from New Zealand and Dorset, UK. We will keep you "POSTED"!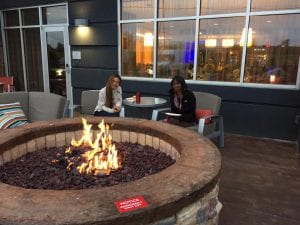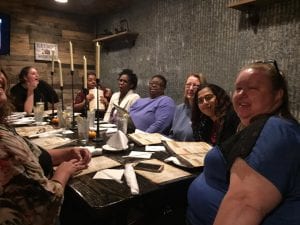 Oct 13: We are enjoying our time together at the Annual TACEE conference in Jackson, TN.We are very proud of our teachers and their willingness to learn! Want to join our awesome team? Check out current employment opportunities here.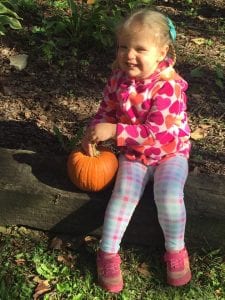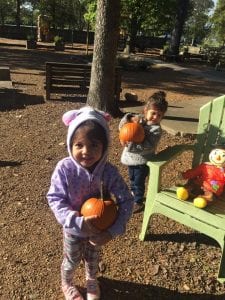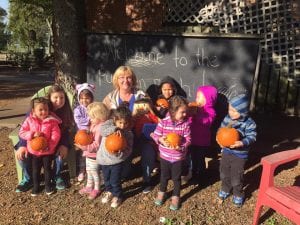 Oct 20: Cute as a pumpkin! Pumpkins are everywhere at LOCC/KD for fun and exploration! Each child picked a pumpkin to take home! Click here to read more about our exploration with pumpkins this month.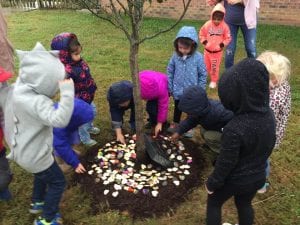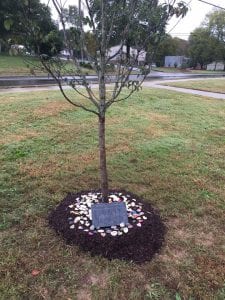 Oct 26: This is our beautiful tree planted in honor of our wonderful friend, Gilda York. Thank you to all who joined us for this very special tribute! Special thanks goes to Candyee Goode, Emily Grammar, Sidekicks Cafe, Lone Oaks Farm and Shultz Monuments!