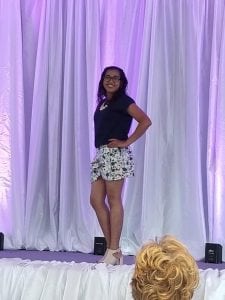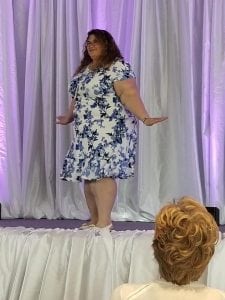 This spring, we raised a net total of over $19,000 our 24th annual Fashion Show and Silent Auction! These funds were used to support our programs, serving the families of very young children in our community.
Chaired by Emily Humphreys, Amy Campbell, and Debbi Ellis, our volunteer committee consisted of Barbara Brandon, Sherry Clem, Candyee Goode, Millie Grammer, and Laura Jennings. They worked tirelessly through the winter and spring to recruit volunteer models, secure sponsorships, plan the details of the day, and collect silent auction item donations from local attractions, spas, sporting good stores, boutiques, and individuals.
Our guests were invited to attend 'A Royal Affair' on May 19 and many wore exquisite hats (that they might have donned in celebration of the royal wedding across the pond much earlier that morning!). We were so grateful to Pam English and her fellow students of Nossi College of Art for creating our event logo and marketing materials under the guidance of Libby Funke Luff, Nossi's Student Activities and Marketing Director.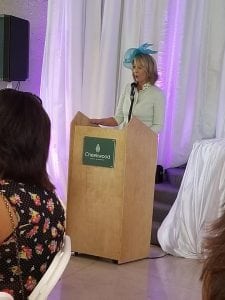 Pinnacle Financial Partners acted as the event's presenting sponsor at the "Queen Level" and Dillards of Rivergate Mall again dressed our models in the latest fashions and provided King's Daughters with a portion of the proceeds from fashion sales at the event (special thanks to Assistant Manager Stacy Dale, one of our volunteer board members, for her help!). Six-time Emmy Award winner, Tracy Kornet of WSMV News 4, Nashville, was a delightful emcee for the event and Charlotte Foster served as our gracious hostess.
This annual fundraiser was first organized by our dedicated volunteers and staff in 1994. We can't wait to celebrate a quarter century of support from our community at this special event next spring!